Ministry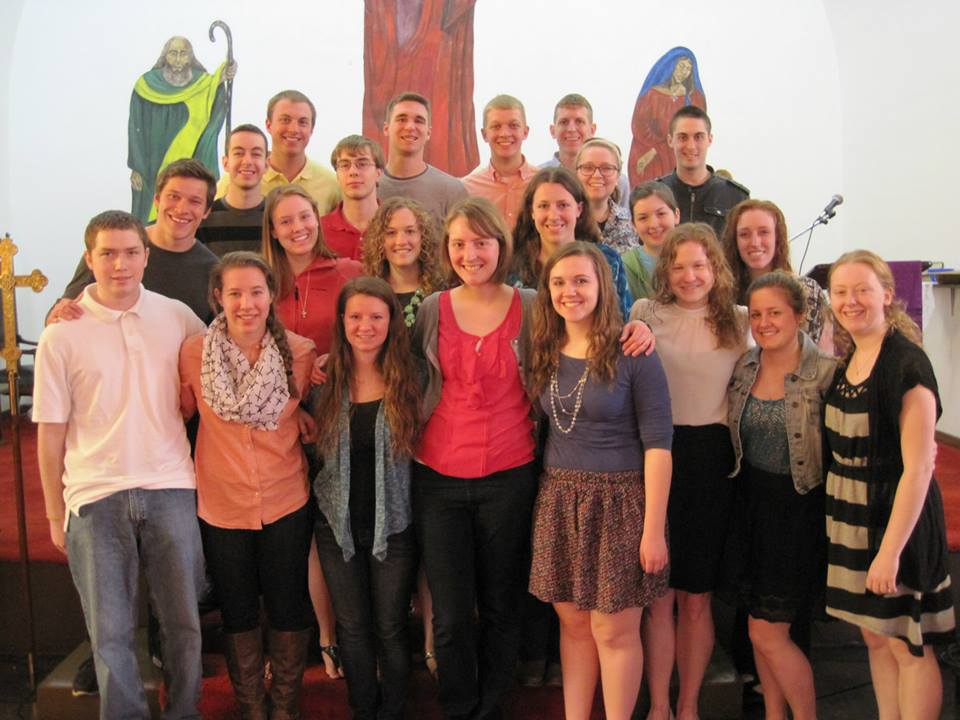 TE DEUM
Te Deum is our weekly student-led worship service held on Thursday nights at 8:00 P.M. Te Deum comes in two sizes: big and mini. Big Te Deums are held in the Student Union Building and are a bit more formal. Big Te Deums have bible readings, a message given by a student, and music led by our awesome Te Deum Band! Mini Te Deums are more laid-back and are held at the Lutheran House. These gatherings are more discussion based and we have a guitar player on hand. All are invited! If you have any questions about Bible Studies or our ministry in general, please contact our Director of Ministries, Zach Vogel, at zmv2756@truman.edu.
BIBLE STUDIES – Fall 2016 – Located at the Lutheran House – Coming Soon!
Be on the lookout for Bible study topics and times for the semester!
LSF holds weekly student-led Bible studies to provide an opportunity for all of us to dig deeper into God's Word. Please join us! All are welcome!